A Week for Life

A Week 4 Life is a student organization that aims to promote sexual health and HIV/AIDS awareness among the student body and the surrounding community. We work to create an environment that is conducive to having open conversations and sharing accurate information regarding sex and sexual health.

Email: aweek4life@gmail.com


Alpha Phi Omega

Alpha Phi Omega (APO) is a national co-ed service fraternity whose mission is to prepare campus and community leaders through service. Its purpose is to promote leadership, friendship and service in all its members.

Email: umalphaphiomega@gmail.com
More Info: APO Facebook Page

Art for Kids
 
The purpose of Art for Kids is to plan and participate in philanthropic events that will raise funds for Miami Children's Hospital. Art for Kids strives to foster leadership and encourage creativity and service at the University of Miami. We create artwork to be sold so that the proceeds may go to Miami Children's Hospital. We also volunteer and do arts and crafts with kids from the community.

Email: artforkidsum@gmail.com
More Info: Art for Kids Facebook Page
 
Art of Healing
 
Art of Healing is a service organization that works with the Ronald McDonald House (RMH) to bring arts and crafts projects to children and families residing there. We visit the Miami House every other week during each semester, and have different crafts that vary based on the theme. By joining, you will be able to earn volunteer hours, learn more about RMH, and give back to the families who need it most.
Best Buddies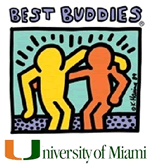 Best Buddies is a nonprofit 501(c)(3) organization dedicated to establishing a global volunteer movement that creates opportunities for one-to-one friendships, integrated employment and leadership development for people with intellectual and developmental disabilities (IDD).

Email: um_bestbuddies@yahoo.com
More Info: Best Buddies National Website


Big Brothers, Big Sisters

Big Brothers, Big Sisters (BBBS) recognize a great need for mentors, role models and volunteers in the area. Students are matched with a child in the local community to become his or her "big" sister/brother. Students will meet with a child once a week, either school based or within the community. As a club, we have meetings for support and plan tabling events, awareness events and toy drives.

More Info: Big Brothers, Big Sisters National Website


Camp Kesem


Camp Kesem Miami hosts free, week-long summer camps each year for kids who have a parent with cancer or who have lost a parent to cancer. We provide these children with a fun-filled week of sports, games, crafts, and more to give them the opportunity to truly be kids despite the difficulties they may be facing at home. We pride ourselves on being a secular, co-ed camp that brings campers together through a common bond. While Camp Kesem does not provide therapy for campers, we create an environment of emotional support, friendship, and understanding where kids can feel free to open up about their struggles or simply have fun. The week of camp is a truly life-changing experience for our counselors as well, who are able to develop their leadership and teamwork skills while making a difference in children's lives and joining in all of the crazy Camp Kesem fun!

Email: miami.volunteer@campkesem.org
More Info: Camp Kesem National Website


Canes Emergency Response Team (C.E.R.T.)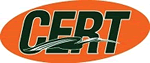 CERT is the student-composed and led emergency response team at the University of Miami. The team is activated during large-scale disasters affecting the Miami Area as well as being a resource for the University of Miami Police Department during non-disaster times.

Email: president@umcert.com
More Info: CERT Website
Dance Marathon
2016 Date:
November 13 (10 a.m. to 7 p.m.)

Dance Marathon at the University of Miami is part of a nationwide movement of universities pledging to support their local Children's Miracle Network Hospitals. Dance Marathon, or CANESdm, hosts various fundraisers and service events throughout the year, culminating in an 8-hour dance marathon in the Fall, all in support of Miami Children's Hospital. Dance Marathon is about celebrating the people who have fundraised, the hospital, and the Miracle Children who have been treated there. During the event, students stay on their feet for eight hours in a symbolic gesture to signify the hardships that the children and families endure. To quote the first Children's Miracle Network Dance Marathon's mission statement: "We dance for those who can't." We dance FTK: For The Kids!

Email: umiamidm@gmail.com
Earth Alert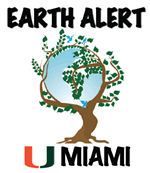 The purpose of Earth Alert is to promote sustainable living and assist students in developing a greater appreciation for the environment by educating students and allowing them to experience the environment first hand. Students will be able to draw their own connections about current environmental issues in order to bring about positive change.

Email: earthalertum@gmail.com
FunDay

FunDay is the longest standing service day at the University of Miami. Every year it brings over 400 special citizens from the Miami area on campus to be paired up with students to enjoy a day of fun and games.

Email: fundayatum@gmail.com
 
Girls 4 Good

Girls 4 Good is a service and empowerment organization focused on issues that affect women and girls around the world. Through weekly discussion on issues, local engagement, and global action Girls 4 Good seeks to empower women and girls everywhere and help provide opportunity to all.

Email: g4g.miami@gmail.com
Habitat for Humanity


The University of Miami chapter of Habitat for Humanity works in coordination with the Habitat for Humanity Chapter of Greater Miami. We organize build dates, where UM students are able to put their hard work into making a home for people less fortunate than themselves. In addition, the UM chapter of Habitat holds fundraising and awareness events throughout the school year.

Email: habitatforhumanityum@gmail.com
More Info: UM Habitat for Humanity Website
 


Kids & Culture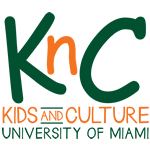 Kids and Culture is a volunteer student organization that strives to show young students college is attainable, regardless of ethnicity or socioeconomic status. Kids and Culture has four main programs: Tutoring, Tutoring Outreach, Mentoring and Campus Visits.

Email: kidsandculture@gmail.com
More Info: KnC Facebook Page
 
LINK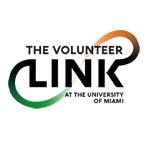 The purpose of Link is to provide a unified voice for campus-wide community service that encourages students to "take the first step" and redefines them as a group committed to change. The objectives of LINK shall be to facilitate student involvement in volunteering within the larger Miami community. LINK provides a wide variety of service opportunities to the University of Miami student body, making an impact on our neighboring community and the world at large by helping worthy causes through weekly volunteer events and periodic special events.
Miami International Outreach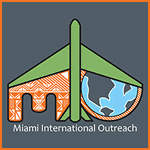 We are the only international community service group at the University of Miami. If you are interested in participating in an outreach program with a focus on education, community health, and cultural education, then please come join us each summer for our trips! Currently we have one trip each summer to San Lucas Toliman, Guatemala, and are working on getting a new destination approved. We host a wide variety of fundraisers throughout the year so that we can send children to school and help fund building projects for families in the Lake Atitlan area.
National Gandhi Day of Service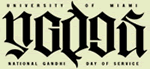 2016 Date:
October 1 (9:00am-2:00pm)
(Gandhi Day of Service)

National Gandhi Day of Service, one of the biggest days of service on campus, brings together a diverse group of volunteers to volunteer at a wide variety of sites in the Miami area. The participants of Gandhi Day will provide community service in the ideals of peace and civic duty advocated by Mahatma Gandhi. This event also aims to foster cultural awareness in addition to the direct service component.

Email: umgandhiday@gmail.com
 
Random Acts of Kindness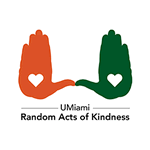 2017 Date:
April 21 (12:00pm-1:00pm)
(Hug The Lake)

Random Acts of Kindness (RAK) is an organization dedicated to brightening students' lives by performing random acts of kindness, examples of these acts include Hug the Lake and Appreciation Days.

Email: umrakmail@gmail.com


Relay for Life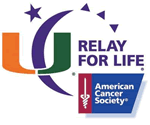 2017 Date:
April 7 (4:00pm-12:00am)
(Gandhi Day of Service)

The Relay for Life is an American Cancer Society fundraiser that celebrates cancer survivors, remembers those who have passed away, and fights back against cancer. It is typically an 18-hour walk, and it is held annually at the University of Miami. The primary goal of Relay For Life at UM is to fight cancer by volunteering for, instating, and supporting programs of the American Cancer Society. The American Cancer Society is the nationwide, community-based, voluntary health organization dedicated to eliminating cancer as a major health problem by preventing cancer, saving lives, and diminishing suffering from cancer through research, education, advocacy, and service.

Email: umiamirelay@gmail.com
More Info: www.relayforlife.org/umfl


SPARK (Formerly Strong Women, Strong Girls)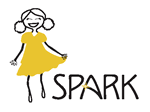 The mission of SPARK is to encourage young ladies to spark their way to brighter futures by promoting strength, perseverance, ambition, respect and kindness. SPARK meets weekly with 3rd to 5th grade girls. During these meetings, college mentors teach lessons on self-respect, etiquette, self-confidence and positive self-image, along with other developmental skills. Young girls will be encouraged to challenge existing perceptions of beauty; they will contribute to an atmosphere of acceptance at school and at home.

Email: spark.umiami@gmail.com
Special Olympics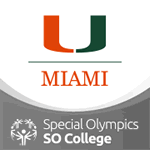 The purpose of Special Olympics College at UM is to organize and plan student participation in the Special Olympics- Miami Dade Program, and to provide an avenue for students to engage in sports and other activities with individuals with intellectual disorders or physical handicap.

Email: specialolympicsum@gmail.com
SpectrUM
SpectrUM is University of Miami's Gay, Lesbian, Bisexual, Transgendered, Queer/Questioning, Intersex, Ally (and much more) group on campus. It is designed to foster pride through education, awareness, advocacy and involvement of the LGBTQIA community.
Students Together Ending Poverty (STEP)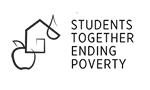 The purpose of Students Together Ending Poverty (STEP) is to promote education and awareness of poverty issues on campus and throughout the community, to make a difference through thoughtful action and meaningful service, and to initiate positive change.

Email: umstep11@gmail.com
 
UM Alternative Breaks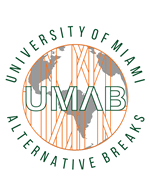 University of Miami Alternative Breaks (UMAB) serves to provide diverse, quality alternative breaks in order to engage participants in their local, national and global communities and foster a life-long commitment to social action and social change. It is a student-led, student-run organization that sends student on trips across the country every fall and spring break to work with a variety of social justice issues including Children's Issues & Racism, Poverty & Neighborhood Revitalization, and Refugee Resettlement.

Email: umalternativebreaks@gmail.com
 
UGenerations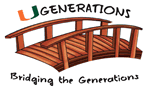 UGenerations is a service organization that works to bridge the gap between the the young and the elderly. Members of the organization have the opportunity to volunteer at a local nursing home, learn about issues affecting the elderly, and promote discussion on the university campus about these issues. Meetings are typically held on Monday evening. Location: TBA
Wishmakers
The purpose of Wishmakers is to increase awareness of the Make-A-Wish Foundation's mission and to raise the money necessary to grant the wish of a child suffering from a life-threatening illness. Wishmakers works the same as our national partner; we select a child who lives within South Florida that has a life-threatening illness, and has submitted their wish to the local Make-A-Wish foundation. Wishmakers then sponsors the child's wish and puts on events and fundraisers throughout the year. Through these events and fundraisers, we raise the money necessary to make our child's wish come true.

Email: umwishmakers@gmail.com