Build community in a Butler Center student organization with a service or advocacy focus.
ADVOCACY
A Week for Life

A Week 4 Life is a student organization that aims to promote sexual health and HIV/AIDS awareness among the student body and the surrounding community. We work to create an environment that is conducive to having open conversations and sharing accurate information regarding sex and sexual health.

Email: aweek4life@gmail.com   More Info: A Week For Life OrgSync Page


Girls of Outreach and Diversity 

G.O.O.D is a service and empowerment organization focused on issues that affect women and girls on campus and around the world. Through discussion on issues, local engagement, and activism, G.O.O.D seeks to heal and empower our sisters (not just our cis-ters) everywhere and help provide opportunities to all. This is a brave space open to self-identified women of color and all those in solidarity with us to come and share this experience.

Email: g4g.miami@gmail.com   More Info: GOOD OrgSync Page
Girl Up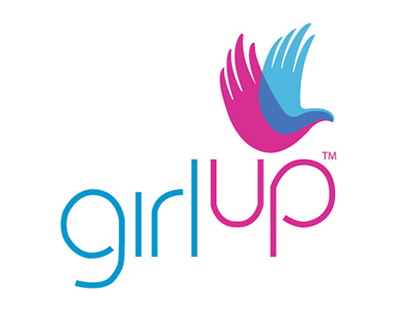 Girl Up encourages girls around the world to reach their full potential through the education,advocacy, public service and fundraising of UM students. Fundraising supports UN Foundation programs that focus on the advancement of girl's rights in developing countries.
Email: umiamigirlup@gmail.com  More Info: Girl Up OrgSync Page
Students Together Ending Poverty (STEP)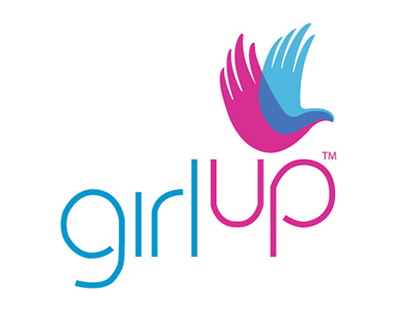 Students Together Ending Poverty promotes education and awareness of poverty issues on campus and throughout the community. Members work together to make a difference through thoughtful action and meaningful service to initiate positive change.
Email: stepumiami@gmail.com  More Info: STEP OrgSync Page
EDUCATION AND MENTORING
Big Brothers, Big Sisters

Big Brothers, Big Sisters (BBBS) recognize a great need for mentors, role models and volunteers in the area. Students are matched with a child in the local community to become his or her "big" sister/brother. Students will meet with a child once a week, either school based or within the community. As a club, we have meetings for support and plan tabling events, awareness events and toy drives.

Email: bbbspresident@gmail.com  More Info: Big Brothers, Big Sisters OrgSync Page
Kids & Culture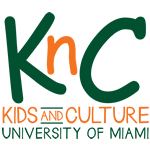 Kids and Culture is a volunteer student organization that strives to show young students college is attainable, regardless of ethnicity or socioeconomic status. Kids and Culture has four main programs: Tutoring, Tutoring Outreach, Mentoring and Campus Visits.

Email: kidsandculture@gmail.com  More Info: 
SPARK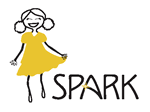 The mission of SPARK is to encourage young ladies to spark their way to brighter futures by promoting strength, perseverance, ambition, respect and kindness. SPARK meets weekly with 3rd to 5th grade girls. During these meetings, college mentors teach lessons on self-respect, etiquette, self-confidence and positive self-image, along with other developmental skills. Young girls will be encouraged to challenge existing perceptions of beauty; they will contribute to an atmosphere of acceptance at school and at home.

Email: spark.umiami@gmail.com  More Info: SPARK OrgSync Page
Written in My Soul 

Written in My Soul is committed to teaching children and teens how to use poetry as an outlet and a form of self-expression. The organization specifically targets youth in low socioeconomic areas hosting after school poetry workshops in schools and local community programs. 

Email: leadandserve@miami.edu  More Info: Written in My Soul OrgSync Page
ENVIRONMENT
Marine Mammal Resource Team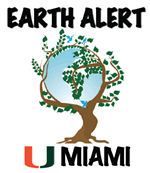 The Marine Mammal Rescue Team dedicates itself to the enrichment and education of students and the public through hands-on experiences, discussions, and events. 

Email: mmrtcanes@gmail.com   More Info: MMRT OrgSync Page
COMMUNITY DEVELOPMENT
Engineers Without Borders


The University of Miami chapter of Engineers Without Borders(UM-EWB) focuses on finding sustainable, community-driven solutions for communities in need. UM-EWB works locally and abroad to help improve quality of life across traditional borders. 

Email: umewb.studorg@miami.edu   More Info: EWB OrgSync Page
Habitat for Humanity


The University of Miami chapter of Habitat for Humanity works in coordination with the Habitat for Humanity Chapter of Greater Miami. We organize build dates, where UM students are able to put their hard work into making a home for people less fortunate than themselves. In addition, the UM chapter of Habitat holds fundraising and awareness events throughout the school year.

Email: habitatforhumanityum@gmail.com More Info: Habitat for Humanity OrgSync Page
 
GENERAL SERVICE
Alpha Phi Omega

Alpha Phi Omega (APO) is a national co-ed service fraternity whose mission is to prepare campus and community leaders through service. Its purpose is to promote leadership, friendship and service in all its members.

Email: umalphaphiomega@gmail.com  More Info: APO OrgSync Page
Art for Kids
 
The purpose of Art for Kids is to plan and participate in philanthropic events that will raise funds for Miami Children's Hospital. Art for Kids strives to foster leadership and encourage creativity and service at the University of Miami. We create artwork to be sold so that the proceeds may go to Miami Children's Hospital. We also volunteer and do arts and crafts with kids from the community.

Email: artforkidsum@gmail.com  More Info: Art for Kids OrgSync Page
 
Art of Healing
 
Art of Healing is a service organization that works with the Ronald McDonald House (RMH) to bring arts and crafts projects to children and families residing there. Members visit the Miami House every other week during each semester, and have different crafts that vary based on the theme. 
Email: artofhealingmiami@gmail.com  More Info: Art for Kids OrgSync Page
National Gandhi Day of Service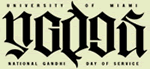 2017 Date:
October 6 (9:00 am-2:00 pm)
(Gandhi Day of Service)

National Gandhi Day of Service, one of the biggest days of service on campus, brings together a diverse group of volunteers to volunteer at a wide variety of sites in the Miami area. The participants of Gandhi Day will provide community service in the ideals of peace and civic duty advocated by Mahatma Gandhi. This event also aims to foster cultural awareness in addition to the direct service component.

Email: umgandhiday@gmail.com    More Info: GDOS OrgSync Page
Random Acts of Kindness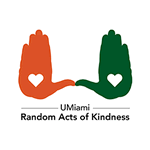 2018 Date:
April 20 (12:00 pm-1:00 pm)
(Hug The Lake)

Random Acts of Kindness (RAK) is an organization dedicated to brightening students' lives by performing random acts of kindness, examples of these acts include Hug the Lake and Appreciation Days.

Email: umrakmail@gmail.com More Info: Random Acts of Kindness OrgSync Page
UGenerations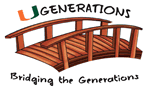 UGenerations works to bridge the gap between the the young and the elderly. Members have the opportunity to volunteer at a local nursing home, learn about issues affecting the elderly, and promote discussion on the university campus about these issues. 
Email: umugenerations@gmail.com More Info: UGenerations OrgSync Page
Wishmakers
Wishmakers increases awareness of the Make-A-Wish Foundation's mission to raise the money necessary to grant the wish of a child suffering from a life-threatening illness. Through program events and fundraisers, we raise the money necessary to make our child's wish come true.

Email: umwishmakers@gmail.com More Info: WishMakers OrgSync Page
HEALTH AND MEDICAL
Camp Kesem


Camp Kesem Miami hosts free, week-long summer camps each year for kids who have a parent with cancer or who have lost a parent to cancer. This co-ed secular camp is completely run and organized by UM students.

Email: miami.volunteer@campkesem.org  More Info: Camp Kesem OrgSync Page
Canes Emergency Response Team (C.E.R.T.)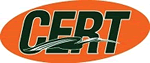 CERT is a team of students that routinely train in triage, search and rescue, first aid, disaster preparedness and more. The team deploys to disasters that affect the University of Miami and South Florida. 
Email: president@umcert.com More Info: CERT OrgSync Page
CanesTHON: University of Miami Dance Marathon 
2017 Date:
November 12 (10 a.m. to 7 p.m.)
Throughout a day of dancing and other events, the annual dance marathon raises money and awareness for the children and families of the Nicklaus Children's Hospital. 
Email:
umiamidm@gmail.com
More Info:

 
CERT OrgSync Page
Healthy U Healthy Me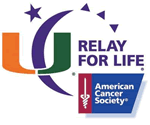 Healthy U Healthy Me promotes community health by delivering safe, accessible, and culturally competent healthcare to those in the Miami-Dade community, while also integrating a health curriculum into the education of adolescents. Members work with the Miami Children's Initiative in Liberty City to change the context of health education and promotion towards undeserved populations facing struggles with health infrastructure.
Email: huhmumiami@gmail.com  More Info: Healthy U Healthy Me OrgSync Page
Medicine, Education, and Development for Low Income Families Everywhere (MEDLIFE)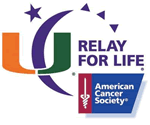 MEDLIFE seeks to help families achieve greater freedom from the constraints of poverty, empowering them to live healthier lives. Our patients did not choose to be poor, but they have chosen to strive toward a better life; MEDLIFE stands beside them in this pursuit. 
Email: umiamimedlife@gmail.com  More Info: MEDLIFE OrgSync Page
Project Sunshine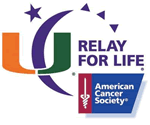 Project Sunshine is a nonprofit organization that provides free educational, recreational, and social programs to children and families living with medical challenges.
Email: umprojectsunshine@gmail.com  More Info: Project Sunshine OrgSync Page
Relay for Life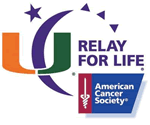 2017 Date:
April 7 (4:00 pm-12:00 am)
(Relay for Life)
Relay for Life celebrates cancer survivors and raise money for the American Cancer Society, which aims to save lives through research, help those who have been affected by cancer and empower individuals to fight back against the disease. 

Email: umiamirelay@gmail.com  More Info: Relay for Life OrgSync Page
SERVICE TRIPS
Miami International Outreach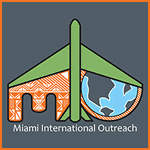 Miami International Outreach promotes leadership and service through a medical and service-based mission trip to San Lucas, Guatemala. 

Email: uminternationaloutreach@gmail.com   More Info: MIO OrgSync Page
UM Alternative Breaks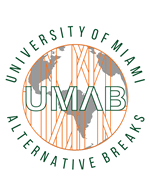 Every year, University of Miami Alternative Breaks (UMAB) sends students to different parts of the country to give them opportunities to volunteer and learn about social issues. Through this program, participants foster a life-long commitment to social action and active citizenship. 

Email: umalternativebreaks@gmail.com   More Info: UMAB OrgSync Page
 
SPECIAL NEEDS
FunDay

2018 Date: February 3 (10:00 am-3:00 pm) (FunDay)
FunDay is the longest standing service day at the University of Miami. Every year it brings over 400 special citizens from the Miami area on campus to be paired up with students to enjoy a day of fun and games.

Email: fundayatum@gmail.com   More Info: FunDay OrgSync Page
 Best Buddies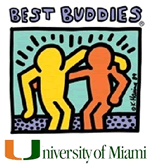 Best Buddies is a nonprofit 501(c)(3) organization dedicated to establishing a global volunteer movement that creates opportunities for one-to-one friendships, integrated employment and leadership development for people with intellectual and developmental disabilities (IDD).

Email: um_bestbuddies@yahoo.com  More Info: Best Buddies OrgSync Page


Special Olympics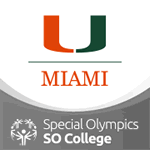 Special Olympics provides training and competition to children and adults with intellectual and developmental disabilities to help them achieve physical fitness, self esteem and the life skills necessary to productive, respected and contributing members of their communities.

Email: specialolympicsum@gmail.com   More Info: Special Olympics OrgSync Page
U Pup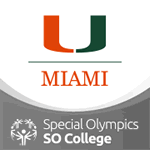 U PUP is dedicated to building character in students by training, or assisting others in training, puppies provided by Canine Companions for Independence. The dogs shall eventually be trained as assistance dogs and given to those with disabilities. 
Email: jtryba@miami.edu   More Info: U Pup OrgSync Page