Program Information: 
Date: August 6-11, 2017
Location: Jupiter, Florida

The LeaderShape Institute is open to freshman and sophomore students who are interested in producing extraordinary results while also developing a commitment to lead with a high level of integrity. It is a unique opportunity for 'Canes to interact with students from other South Florida university and college campuses and to focus on developing in the key leadership issues of vision, partnerships, integrity, results, reflection and personal growth. Each student who participates in LeaderShape is encouraged to embrace "a healthy disregard for the impossible" and to create a vision of something that he or she would like to see developed, changed, or improved in his or her campus or community. Upon returning to campus after completing LeaderShape, participants continue to work toward making their visions become realities.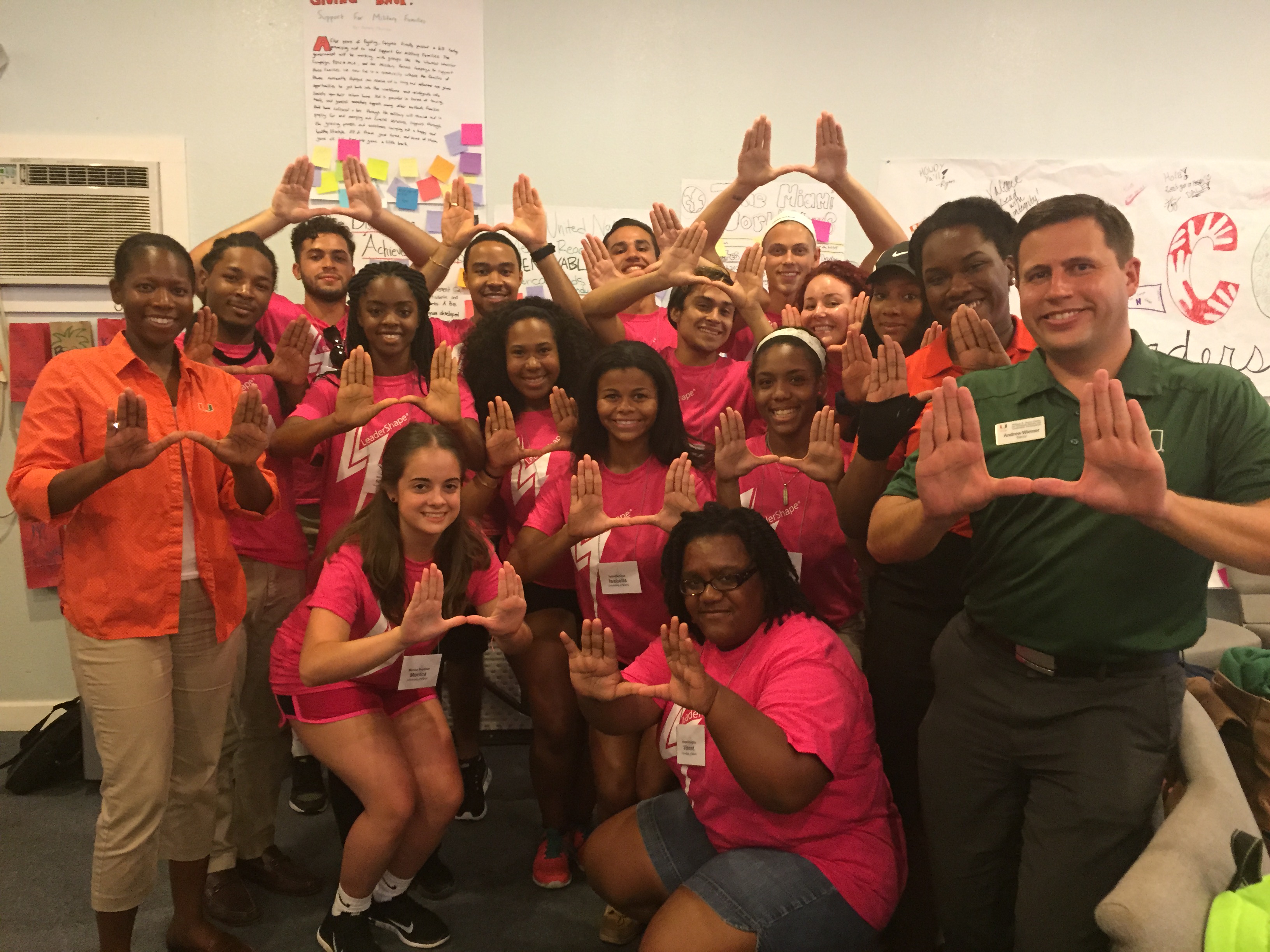 Registration
Registration for LeaderShape 2017 is closed. Check back in Spring 2018 to learn more about registering for LeaderShape 2018!