Orientation Outreach
Sunday, August 21st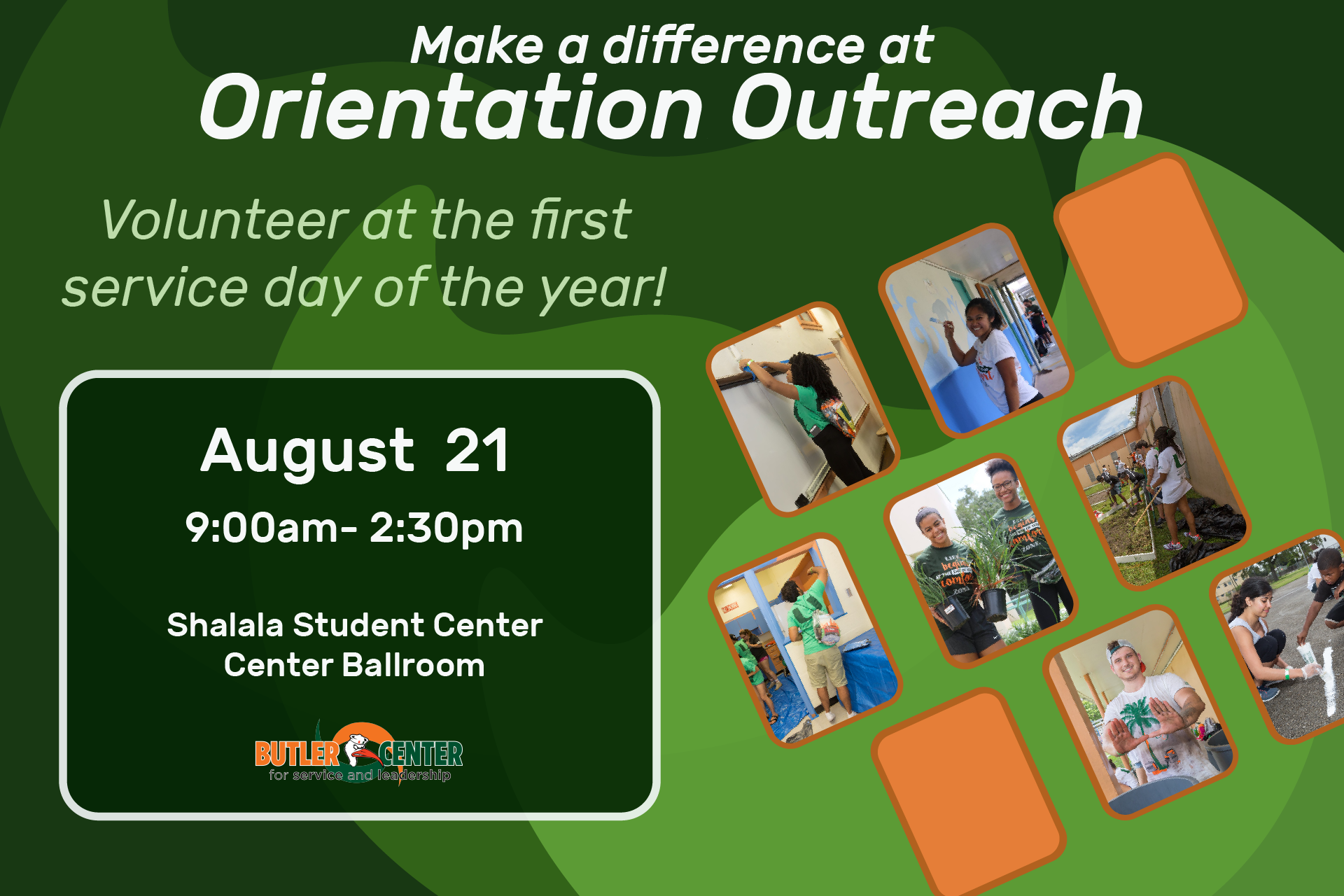 Join the Butler Center for Service and Leadership for the volunteer kickoff event that brings together over 120 first-year and transfer students from the University of Miami to perform a community service project. If you are looking to build community with your peers and are wanting to give back to those in need in a powerful and impactful way, this is an event that you are not going to want to miss! Help with this service opportunity by volunteering your very first week as a 'Cane.
A t-shirt and lunch will be provided for all participants. Please note that preference for attendance will be given to students attending 'Cane Kickoff. 
For more information, contact the Butler Center for Service and Leadership at 305-284-4483 or at leadandserve@miami.edu.