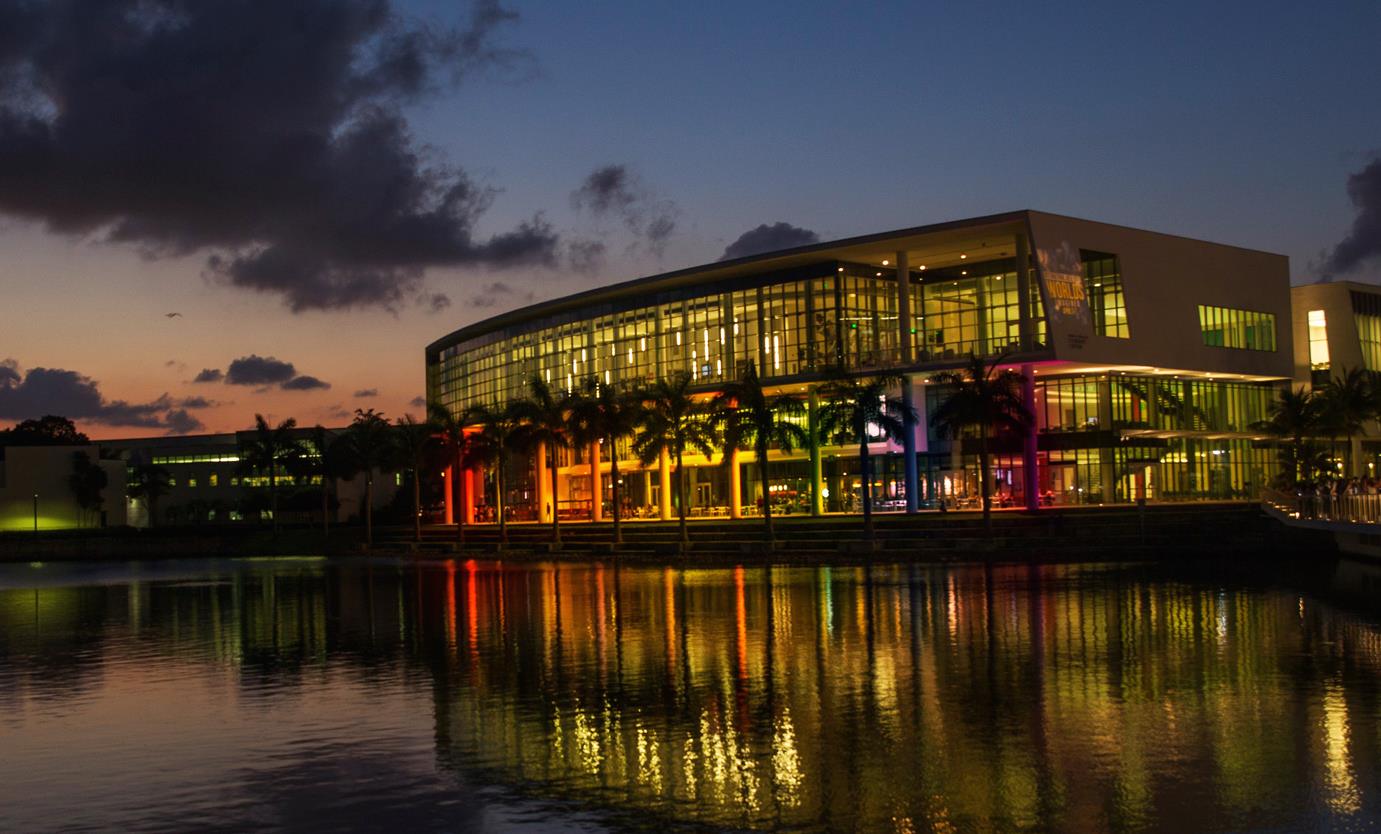 As a hub for all activities related to community service at the University of Miami, the Butler Center understands the importance of local context and culture. We recognize the great diversity of the University of Miami's student body and encourage our students to get to know the greater Miami community. Whether from Miami or elsewhere, all students have something to learn about and contribute to the city outside of campus borders. This page should serve as a resource for students looking to learn more about our community and get involved through service, local events, festivals, celebrations and more.
History
"If you don't know history, then you don't know anything. You are a leaf that doesn't know it is part of a tree."
― Michael Crichton
Not only is the HistoryMiami Museum a great place to visit, but it is also an incredible online resource for the rich history of the city.
Publications
Learn about current events in Miami and beyond through a look at some of the local news publications on and off campus.
The Miami Herald is one the most popular newspapers of Miami and Ft. Lauderdale news.
El Nuevo Herald, based in Miami, is one of the premier Spanish-language newspapers in the United States.
The Miami Hurricane is the official student newspaper of the University of Miami. It features articles on campus life and the community beyond.
The Miami New Times is the cultural catalog for Miami.
Maps

There are many different ways to look at Miami. The maps below show many different aspects of the local community and highlights different attractions or neighborhoods.
You cannot get around the city of Miami if you don't know how to get around campus. The University of Miami has interactive maps for all three campuses.
Greater Miami and the Beaches also has excellent maps specific to certain attractions (such as beaches, golf, parks, etc.) and areas of Miami.
There are many different neighborhoods within Miami Beach as shown on this map by the City of Miami Beach.
Stay safe in Miami with this map of current crime activities sponsored by the Miami Police Department.
Miami is now well-known for its emerging arts scene; the Miami-Dade County Department for Cultural Affairs even has an entire map devoted to Art in Public Places.
Transportation
Get to know Miami through different forms of transportation like the Metro, Metro Bus, Metro Mover, biking, walking, etc. The resources below will help you get started.
With such warm weather year-round, Miami is a great place to travel by bike. Consider leaving your car at home and picking up your bike with this map provided by Bike305.
The Miami-Dade Metro has a stop right next to campus. The Metrorail and Metromover are great ways to get from Coral Gables campus, the Medical Campus, Dadeland Mall, Brickell, and more.
The bus system in Miami is even more extensive than the metro and travels to locations all over especially outside of the Metro's route.
Buy Local
You can support local businesses by keeping your adventures and shopping local.
For University of Miami students, the most accessible local market is the Farmers' Market held on Wednesdays on the Coral Gables campus.
South Florida has a huge number of farmers' markets and local crops. If you ever miss the Farmers' Market on Coral Gables Campus, you can check out this list of ongoing markets elsewhere in Miami.
The City of Miami has compiled a short list of local shops and coupons. Save up!
Greater Miami Convention & Visitors Bureau also has a pretty comprehensive list of Special Deals just in the area.
Explore Local
For many, Miami is just a vacation destination. University of Miami students can also explore some of the local sights, scenes, and events. This list is not comprehensive, just some of the most popular things to do.
Greater Miami and the Beaches has a very extensive lists of ongoing events, special events, and holiday happenings.
Viernes Culturales ("Cultural Fridays") have been a cultural mainstay in Little Havana since the first one in 2000. Now, this monthly cultural festival attracts close to 2,000 people for an evening of food, dance, art, poetry, history, and more.
The Deering Estate at Cutler is a large historical, environmental, and archaeological preserve located only a few miles from campus. They offer tours, excursions, and special events year-round.
The Fruit and Spice Park is a large botanical garden in Homestead and a great place to check out local foliage on the weekend.
Wynwood is the premier arts district in Miami - full of art galleries, retail stores, antique shops, eclectic bars, and beautiful open-air street art installations. The Second Saturdays Art Walk is their largest recurring event.
Florida has many state parks to check out especially a few near Miami such as Oleta State Park.
CBS recently posted all about the best and most beautiful botanical gardens in Miami.
Miami.com, a website sponsored by the Miami Herald, has a wealth of information particularly about local things to do such as this comprehensive list of all museums.
The Miami Downtown Development Authority has a full list of all things downtown and arts-related.