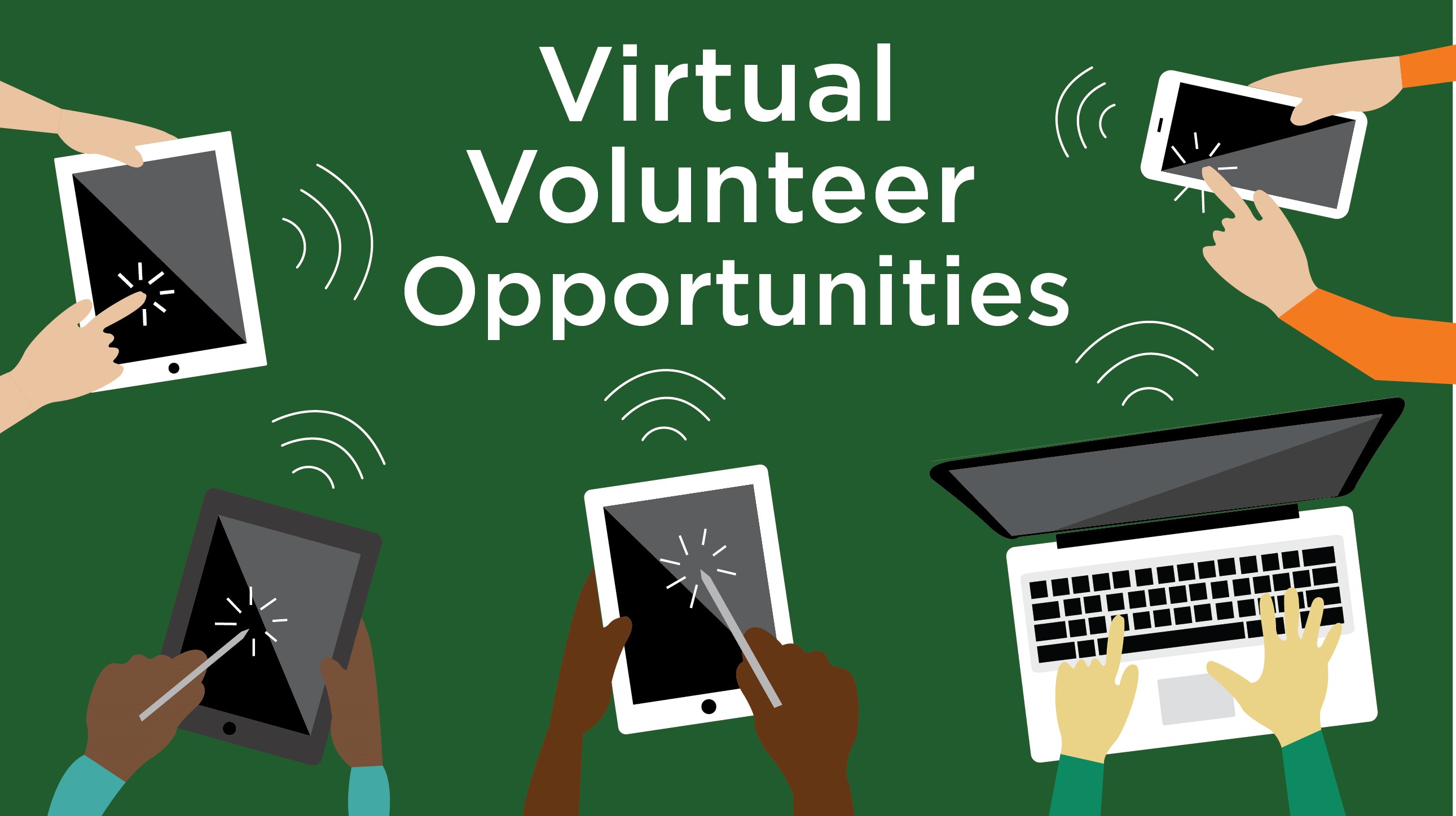 No matter where you are in the world, you have the opportunity to impact others in a positive way through volunteering. Below is a list of virtual volunteer opportunities that you can engage with from the comforts of your own home.
*Please note that some of these opportunities may not be available or may have been altered due to the COVID-19 outbreak. 
---
UM Community Partner Opportunities
Assist with one of several Volunteer from Home (VFH) opportunities that are available.
One of the high priority needs of the organization is a Communications Spanish Translator. These volunteers will be working to translate talking points, flyers, and documents from English to Spanish.
Another high priority need is assisting with the Workforce Care Call Down. These volunteers will call and speak with other ARC volunteers for a check-in and will also assist with data entry and resource
Assist with at-home community volunteer projects identified by HandsOn Miami and HandsOn Broward.
Assist in content creation, graphic design, and illustration for the organization to use on their website and social media. Also, assist in email marketing, SMO, social media management and engagement, and more

.

Assist in gathering client data for outreach, SEO, and website optimization.

This position is purely online and will be a maximum of 10 hours a week.
Assist with Online Storytelling or write a letter to a local hero through the United Way's Remote Volunteering opportunities. 
WBHI has established the Virtual Breast Cancer & Heart Disease Advocate Program.
This certificate program will allow you to learn about breast cancer and heart disease and will enable you to educate family, friends, and community about breast and heart health.
To sign up and to see the dates and times that the program is offered, visit the link HERE.
---
Additional Opportunities
Help spread gratitude and positivity to service workers by making personalized thank you messages. 
Once you sign up on the website, you will be matched with a service worker and informed of how to make and upload your thank you video. 
You can also nominate friends, colleagues, loved ones, etc. to be recognized as well. 
Assist by downloading the app to your phone or other device and providing visual assistance to an individual with a sight impairment.
The organization is also looking for assistance in having the app translated into other languages in order for it to be accessible by more individuals.
Assist with a number of online volunteer opportunities to support varying nonprofits and other organizations.
Assist by bringing smiles to the faces of military service members, senior citizens, and more by coloring cheerful drawings provided by the organization.
You will need access to a printer and the ability to mail your drawings to the organization for distribution.
Assist by providing opportunities to volunteer virtually. The Clinton Global Initiative Action Network has identified a number of great ways that you can support communities in need by making a small but meaningful difference in the lives of others. 
Assist by being matched with residents of long-term care, assisted living, and memory care communities for virtual video visits. 
Assist by training as a Crisis Counselor and support those in crisis utilizing the 24/7 crisis text hotline.
Volunteers must complete a 30-hour training, and they must be available to commit to volunteering for a minimum of 4 hours per week.
Assist by making COVID-19 informational phone calls to Spanish-speaking clients to educate the population with basic information regarding the outbreak and about additional resources. 
For more information, please visit this site for further instructions on how to get started. 
Assist with the

Tú Comunidad 

24/7 crisis hotline to support survivors of domestic violence, seeking education, support, and other resources.
Volunteers must be able to speak Spanish and English. 
Volunteers must be available for 4-4 hour shifts per month.
Assist with virtual community projects identified by Points of Light Foundation organizations.
Assist by providing financial education web design assistance, and other forms of technology training to those in need with the intention of eliminating poverty.
Assist with transcription efforts of various historical documents.
Assist with finding astronomical data in digitized historical notebooks.
Learn more about the history of women in the field of astronomy and contribute to a growing understanding of our universe. 
Connect virtually with other volunteers to ask questions and chat about the project.
Assist students in low-income communities with virtual tutoring and mentoring to help improve their grades and test scores. 
Volunteers are able to choose their hours and help at their own convenience. 
Assist by translating medical texts or assisting in crisis response.
Volunteers must speak at least two languages fluently to participate.
Other assistance is needed in graphic design, fundraising efforts, etc.
Assist with over 100 different online volunteer opportunities promoted by the United Nations.
Assist with a number of opportunities that have been posted by various nonprofit agencies looking for virtual volunteers.
Assist by knitting or crocheting blankets and shawls for the elderly and others in need.
Not currently accepting donations due to the COVID-19 outbreak. However, the organization is still encouraging volunteers to continue making their donations and to hold onto them until donations are once again accepted.
If you would like more information regarding virtual volunteer opportunities, please contact the Butler Center at leadandserve@miami.edu.